Topco - Our History
OVER 50 YEARS OF EXCELLENCE

Tower Oilsite Products Company was founded by AE (Dutch) Plomp

Tower Oilsite Products Company was initially a distributor of rubber expendable products used in drilling and production; FMC Weco unions, and a manufacturer of oilfield thread compounds.

Thread compounds included API Modified, Zincote, and AllStar.

Acquired the complete line of FMC fluid control products. Early c

ustomers included pressure pumpers, drilling contractors, and most of the supply store networks.

Purchased compression moulding equipment and began building the Tower line of oilfield expendable products.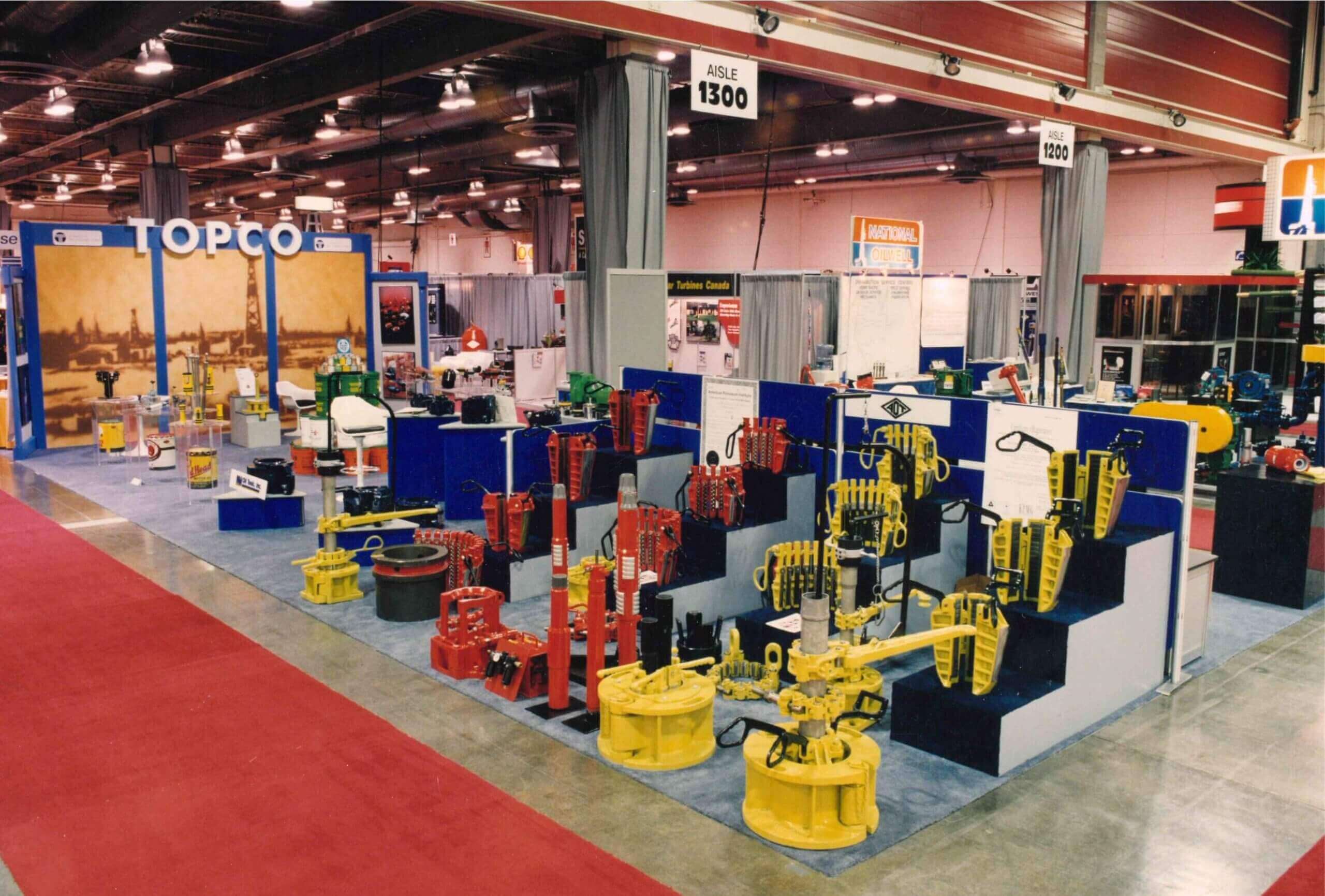 Tower Oilsite Products went through a restructuring period and changed their name to Topco Oilsite Products, after which the company began expanding its product offering by acquiring new, product lines for distribution.

Topco saw an opportunity to set up a new company to mould polyurethane products, this company named Permathane Industries, was the originator in the manufacture of hydrocyclones for the upstream industry for use in drilling operations both on and offshore.
The Federal Government entered the petroleum business and created Petro-Canada.

25 Alberta based companies including Topco formed the Petroleum Service Association of Canada (PSAC).

SAG-D projects and oil sand mining was starting to become a prominent technology as a result of the new tech, Topco was approached to develop base grease chemistry that could be used for thread compounds in high temperature, high pressure applications.

TK II Modified was introduced to thermal operators and Topco expanded the thermal product line: Ultra Pac thermal, SRL (sucker rod lubricant), and nickel based small package industrial compounds were introduced.
Topco's distribution arm grows with the addition of centrifugal pumps, valves & seats and Rexroth (now Aventics) Pneumatics.

Topco was approached by Shell in California to develop a line of tubing and casing thread compounds that would be environmentally acceptable. 

To meet these needs Topco developed Green Seal II.

Topco enters into the Asset Management business and opens its first facility in a 4500 square foot building in Red Deer.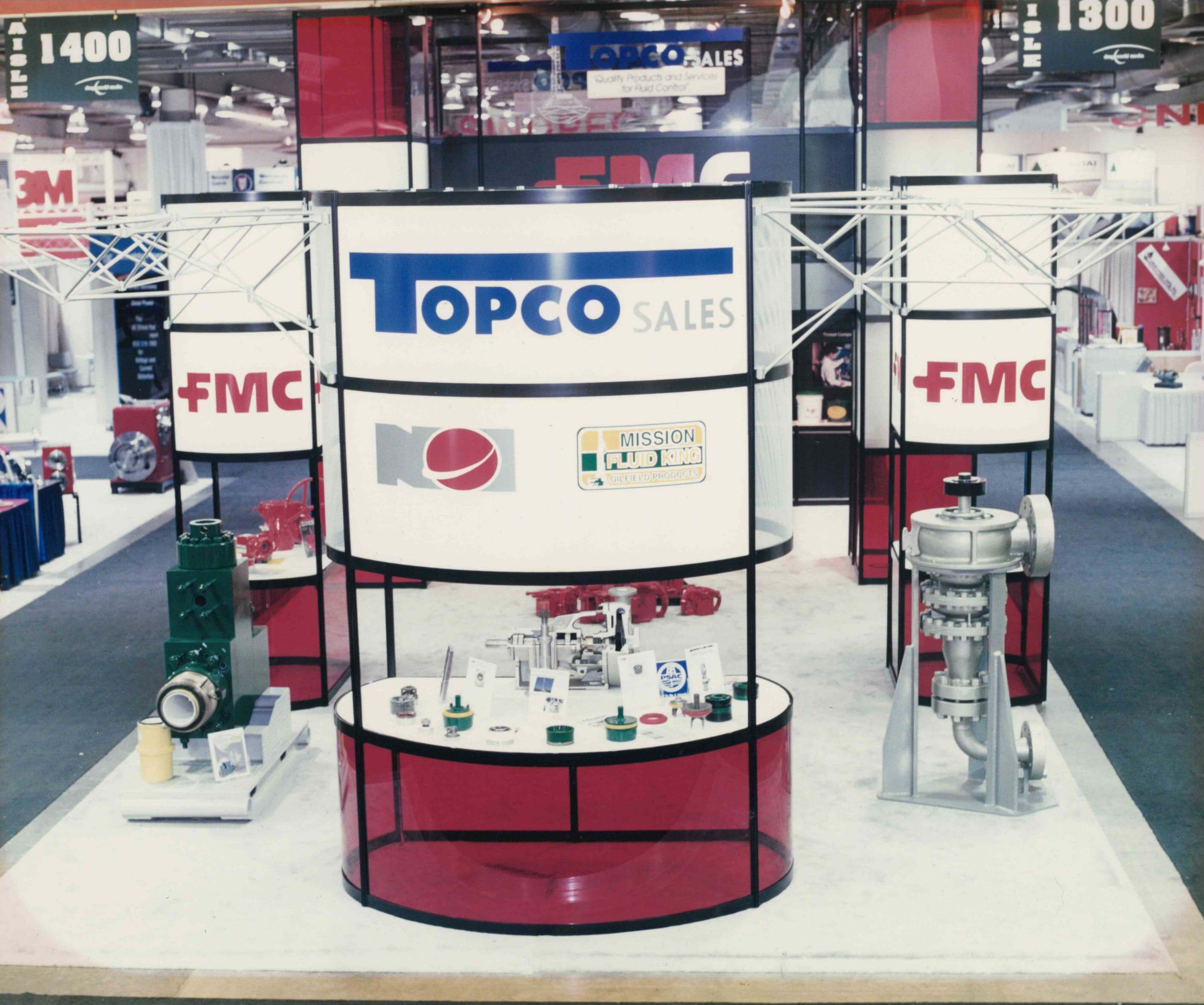 Topco opens an Asset Management base in Clairmont on 3 acres of land in a 7,500 sq foot facility our Asset Service Centres now serve for both repair and recertification as well as distribution of products.

Topco acquires the Trico line of well servicing equipment and invests into the expansion and re-engineering of the line.

Topco opens a third Asset service centre in RedCliff, Ab to provide recertification for clients in eastern AB and Saskatchewan.

Topco continues to expand its product lines and picks up specialty products such as Young Engineering Pulsation Dampeners and a new line of MCM Centrifugal Pumps.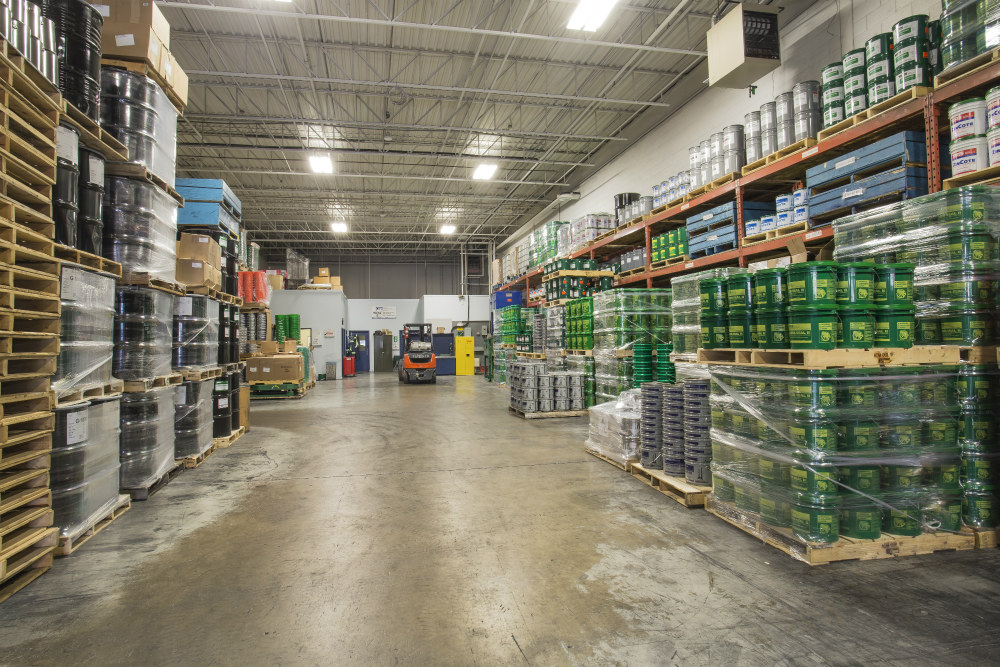 Topco opens a Distribution Centre in Oklahoma City for sales of manufactured products.

Topco purchases a new Well Service Pump Centre dedicated to inspection, repair and recertification of high pressure frac pumps in Clairmont. 

This facility, later, receives a 20,000 sq. foot expansion the newly expanded centre opens in 2014.
Topco acquires distribution rights to a line of electric motors and develops the Endurel Close Coupled Pump. Addtionally Topco receives exclusive distribution rights to American Iron Works flowline restraint systems and FlowValve Flowline Iron.
Topco initiates work on expanding into the Permian Basin. Begins construction of a 30,000 sq foot Asset Service Centre with a target opening date of early 2019.

Topco acquires the distribution rights to a line of high quality unions.

Topco acquires the rights for exclusive Canadian Distribution of the SafetyRat Pressure Relief Valve as well as a line of Butterfly valves for low pressure applications.
Permian Basin Distribution and Service Centre facility opens its doors in the Spring of 2019.
With 7 locations across Alberta & 2 in the Southern U.S. and distributors across the globe. Topco is in the right place for you when you need it most.
With over 50 years of experience, Topco Oilsite Products has the industry knowledge to provide exemplary service, and high quality equipment.
Dedicated Professional Staff
With long-term staff, you don't have to worry about turnaround.