CAREERS
Why Work At Topco
To stay ahead of an ever-expanding industry, Topco Oilsite Products is always looking for the right people to join our team. The Topco family is made up of people from all walks of life and fill a variety of positions.
Topco Oilsite Products is committed to the principles of equal opportunity and we value diversity and individuality. As such, we welcome and encourage applications from all qualified men and women.
We hope to hear from you soon!
Please send employment application to human.resources@topcooilsite.com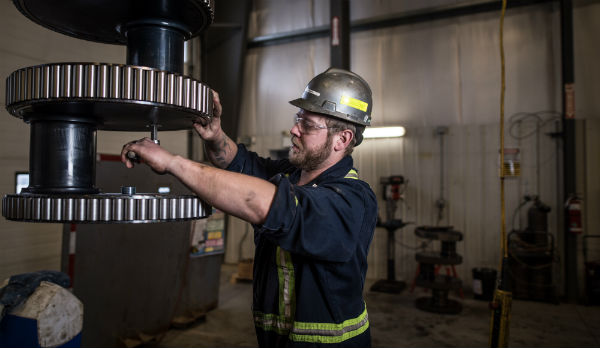 At Topco, we believe employee development is a key component to the growth of our business. We provide education assistance and tuition reimbursement to those employees who wish to pursue higher learning in their fields. For our repair and service departments, Topco and SAIT (Southern Alberta Institute of Technology) in Calgary have partnered up to develop a proprietary training program for our service technicians exclusive to Topco! We believe that an organization that promotes continuous learning is one that will remain competitive in a dynamic market environment.